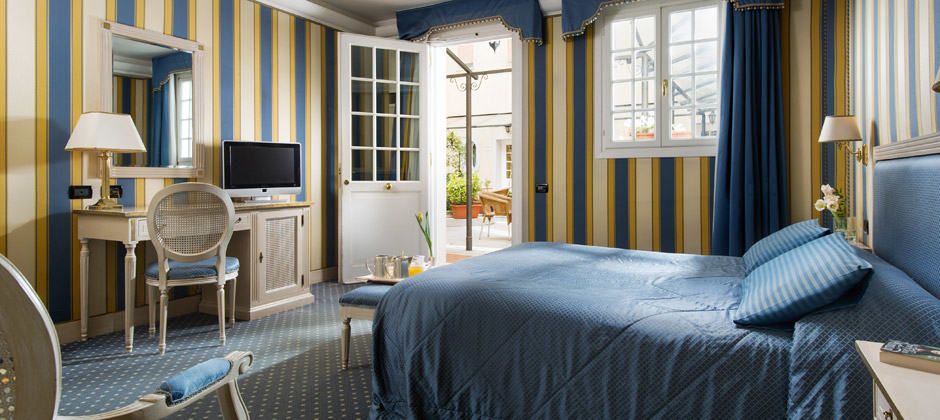 Patio-Garden Double Room
After a long day of sight-seeing, the Patio rooms offer the exclusive extra of tranquility and the pleasure of being surrounded by an enchanting Venetian garden.
Description & Amenities
For those who prefer more modern and contemporary furniture, these elegant rooms are on the ground floor, decorated in shades of blue and pale grey with touches of gold and open onto a suggestive courtyard with a characteristic well-head in the centre. Here you can sit in the open air and relax with a cup of coffee or an aperitif.
The rooms are equipped with satellite colour television, flat screen and radio, free Wi-fi, safe, air conditioning, direct telephone and mini bar. The private bathroom, with either bath or shower, is equipped with a hair drier and a courtesy set of toiletries, personalised CHC.
Free Wi-fi
Satellite colour television flat screen radio. All the main Italian channels, German ZDF and Eurosport, English BBC and CNN, French TV5, Spanish TVE, Russian TV, Chinese CCTV and Japanese JSTV1.
Safe
Air-conditioning (in the summer) and heating (in the winter)
Direct telephone
Mini bar