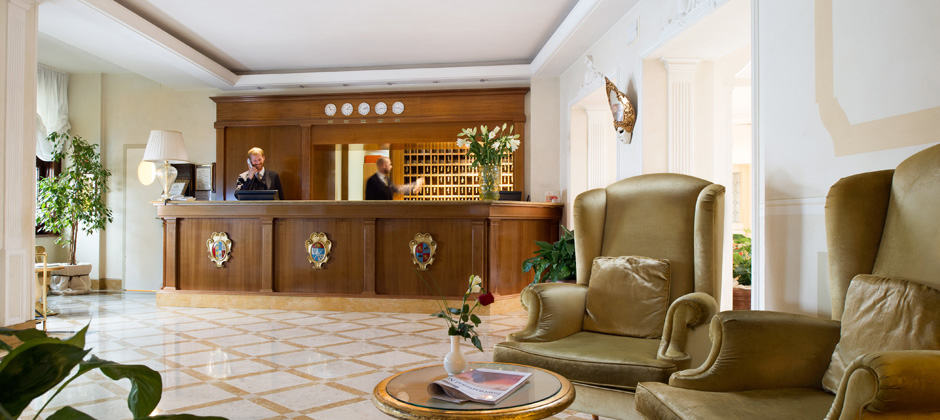 Our Porters' Lodge Services
Discover the multiplicity of our Porters' Lodge services. Transfers, Visits, tickets for concerts, gondola rides.
Details
- RESERVATION FOR GUIDED TOURS
To discover Venice in a different way, there are guided tours, either individual or in a group, on sale at our Front Desk. 
From the most classic tour, to experience the magic of Venice exploring its canals in a beautiful gondola, or more unusual itineraries to discover the secrets of Venetian legends, without forgetting the heart of the city, St. Mark's and the splendid islands immersed in a lagoon which is unique in the world.
If, on the other hand, you wish to organize your visits or excursions in advance, contact us at

info@corihotels.it

and we will take care of organizing your personalized private tour.
- RESERVATION FOR TAXIS
Reserve quick and comfortable transfers by water taxi


The simplest and swiftest way to move around Venice is by water taxi, a quick solution to avoid queues and difficulties, facilitating the movement of even bulky baggage and arriving exactly on time at your destination.
For any special request, please send your message to

info@corihotels.it
- GONDOLA TOUR
You can't come to Venice and not go on a gondola ride.
Moving around Venice in a gondola will give you a completely different view of hidden nooks and crannies which would otherwise be unreachable. The water tour will begin from the rank ("stazio") which is exactly outside our hotel on the Grand Canal.

HERE

are some proposals
- TICKETS FOR CONCERTS
You can purchase or reserve your ticket for concerts, events and shows.
If you are interested in a particular event or you would like to experience the emotion of a performance of an opera in a great theatre such as "La Fenice", or listen to classical music in the historic mansions or in the churches of Venice, we will be happy to help you find the best seats.
- TICKETS FOR ACTV WATER BUS SERVICE
The water bus is a type of boat used as public transport.
To avoid annoying queues and pointless waiting, tickets can be bought directly in the hotel. There are various tariffs and we are at your disposal to advise which would be most convenient for you, based on your needs.
 - TRANSFER TO/FROM THE CRUISE PORTS OF VENICE / RAVENNA / TRIESTE / CHIOGGIA
Are you about to start or end a Cruise?
Thanks to our agreements with the local carriers we will be glad to organize your transfer at a truly convenient rate. Just send your request to

info@corihotels.it
 - PARK YOUR CAR