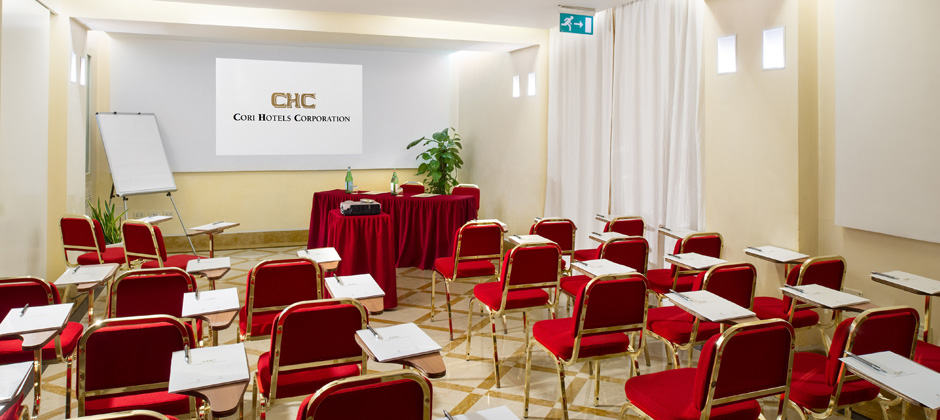 The Conference Room
A new heart is beating in Venice for successful business meetings. The Galileo Room provides the most up-to-date services and the most sophisticated equipment within a historical mansion overlooking the Grand Canal. It is the ideal venue for reunions, meetings and business gatherings to remember.
GALILEO MEETING ROOM
Size: 9,5 m. X 4,5 m.
Capacity & layouts:
presidential table facing rows of seats: 50 pax
horse-shoe arrangement with or without presidential table: 25 / 30 pax
rows of desks with or without presidential table 26 / 28 pax (double desk)
38/40 pax (triple desk)
Equipment:
Wall screen
Video projector
Wireless microphone
Flip chart
Luminous screen
Multiple adaptor for PC
WI-FI
Technical details with layout map available
We also offer a wide range of personalised services and packages which include coffee break, working lunch or dinner, buffet, all easily consultable in our e-brochure.