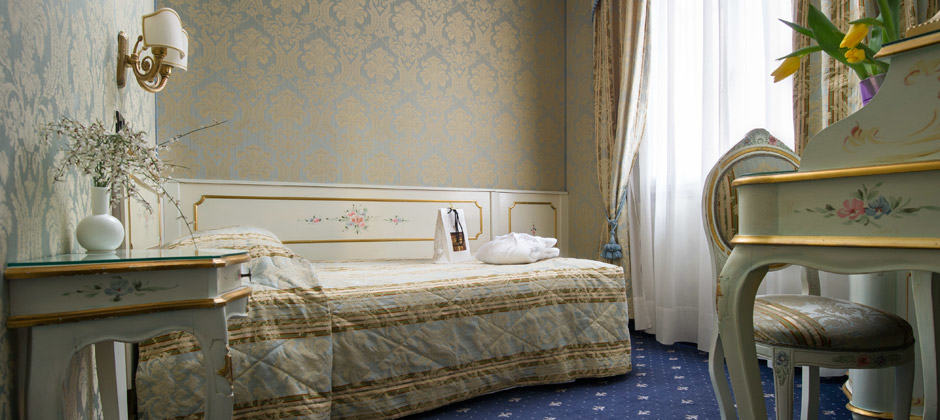 Classic Single Room
Not everyone who visits Venice comes with their soul-mate!
Description & Amenities
Our single rooms have all modern comforts for the individual traveler.
The rooms are equipped with satellite colour television, flat screen and radio, free Wi-fi, safe, air conditioning, direct telephone and mini bar.
The private bathroom has either bath or shower and is equipped with a hair-drier and a courtesy set of toiletries, personalised CHC.
Free Wi-fi
Satellite colour television flat screen radio. All the main Italian channels, German ZDF and Eurosport, English BBC and CNN, French TV5, Spanish TVE, Russian TV, Chinese CCTV and Japanese JSTV1.
Safe
Air-conditioning (in the summer) and heating (in the winter)
Direct telephone
Mini bar