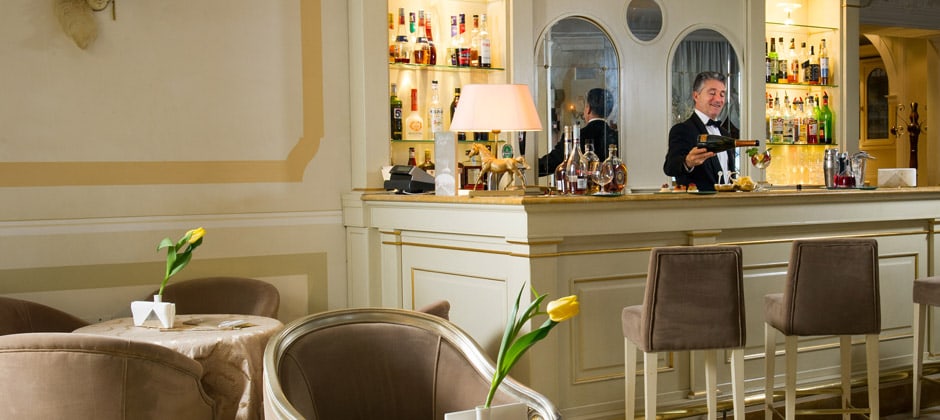 Carlton Café
A snack, an ice-cream, a coffee with a tantalizing aroma, hot chocolate.
The Carlton Café is your special place in Venice.
On Thursday, 13th May the Carlton Café reopens with bar service and snacks / fresh salads.
Please click here for more information
The Carlton Café is a delightful place at all hours.
Early risers can sip an excellent espresso coffee accompanied by cakes and biscuits prepared daily by our Chef. Mid-morning, you can choose a quick snack, a fresh salad or an ice-cream. Before dinner our barman is at your disposition to prepare wonderful local and international cocktails and aperitifs.
At the Carlton Café, time passes to the sound of tinkling glasses and cups and the aroma of coffee!