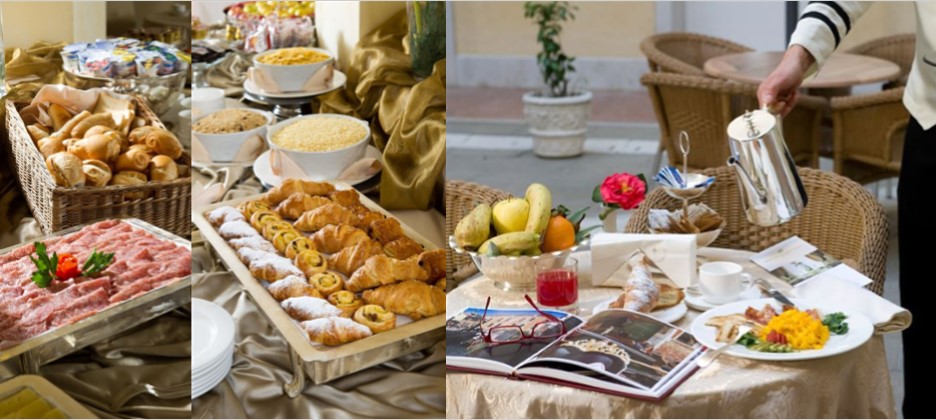 Our breakfast
If a good day starts in the morning, then your day will definitely begin on the right foot thanks to our fabulous breakfast.
Our breakfast
Everyone knows that breakfast is one of the most important moments of the day and for this reason at Hotel Carlton on the Grand Canal we dedicate to this service a lot of care and attention.
It is our way to wish customers a good start to the day, with a smile.
We carefully choose and prepare all the products and foods to offer a wide choice of fresh or even specific products for our guests with food intolerances or special dietary needs.
Because a good breakfast is a welcome day that begins, full of joy and vitality.
All the flavors of the Italian tradition combined with international dishes and foods are represented in our large buffet that ranges from the classic and very Italian espresso, to the cappuccino, hot chocolate, a variety of teas and infusions of various flavors. 
Fresh fruit, fruit juices, jams, honey, biscuits, rusks, bread, daily baked croissants, cakes and other baked goods. 
Then there is the salty corner with cold cuts, cheese, scrambled eggs, bacon and much, much more.
During this period of social distancing, our breakfast will take place at the Carlton Café, our large bar area, and all the products of the rich breakfast buffet will be served directly to the table, to ensure maximum safety for all our guests. 
If you prefer a romantic and cuddly awakening, we will be happy to serve you breakfast in your room!
Enjoy your breakfast!