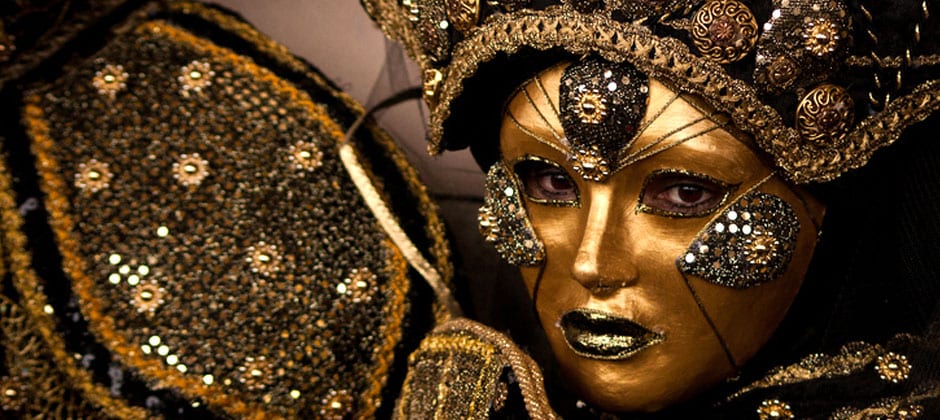 MASQUERADE BALL – CARNIVAL OF VENICE 2014
Here is our program for the Carnival of Venice 2015:
Carnival of Venice 2014
On the occasion of the Carnival of Venice and after the great success of the last edition, it is with great pleasure that we invite you to the Masquerade Ball which will be held in our Party Hall on the following dates:
Saturday 22nd February 2014 <= SOLD OUT!
Thursday 27th February 2014 (Fat Thursday)
Saturday 1st March 2014
Sunday 2nd March 2014
Tuesday 4th March 2014 (Fat Tuesday)
It will be a costume party with dancing, live music and a fabulous and funny Burlesque Show! You will be also entertained by Characters of Italian Commedia dell'Arte!
On the evening of March 2nd , we will be delighted to welcome the twelve Marie!
From 8pm a delicious and generous dinner buffet will be served, with drinks, genuine and tasty dishes and typical Carnival specialties.
Come one, come all to our Masquerade Ball! Big fun for everyone!
€ 130,00 per person
Information and Reservations:
Tel ++39 041 2752 200/++39 041 2752 000
Fax ++39 041 2752 446/++39 041 2752 250
info@carltongrandcanal.com / info@corihotels.it