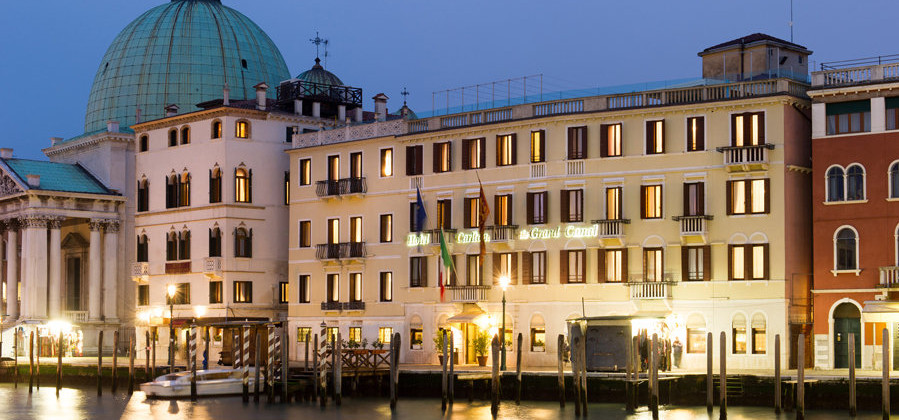 TOWARDS THE OPENING
The Hotel Carlton on the Grand Canal will reopen in the first weeks of June. We do not have the exact date yet, but we will let you know as soon as possible.
Do you still desire to travel, to discover new places, to taste new flavours?Hold back that desire for some time! The summer will come, and unexpectedly, it will be the season of the rebirth. The situation is constantly …
 Do you still desire to travel, to discover new places, to taste new flavours?
Hold back that desire for some time! The summer will come, and unexpectedly, it will be the season of the rebirth. The situation is constantly changing and making predictions is not easy. Now, there are still restrictions that prevent us from traveling but it will not be so for much longer. Here in Venice, there are small signs of recovery and we all want to believe in a new start.
The Hotel Carlton on the Grand Canal will reopen in the first weeks of June. We do not have the exact date yet, but we will let you know as soon as possible.
Meanwhile, time has not passed pointlessly. We have gained new awareness and have worked hard to improve the service we offer to our guests. The warmth we have received in these months from all of you rewards us for the efforts and care that we put every day in our job.
To be able to open again in total safety, we are currently working on an action plan. Our staff will have clear guidelines to follow. All the necessary devices that we are now so familiar with, such as facemasks, gloves, and germicidal disinfectants, will be at the reception. We will make sure that all the current prevention rules will be strictly followed. 
The breakfast room will be redesigned to allow the necessary distance from other guests. Our terrace, the patio garden, the al fresco tables on the Grand Canal will be at your disposal.
We worked extremely hard to find ourselves prepared. We are also aware that the obligation to use disposable devices will have a greater impact on the environment, and we have decided to reduce our ecological footprint by choosing energy suppliers whose sources are entirely renewable.
We think we are ready, what about you?