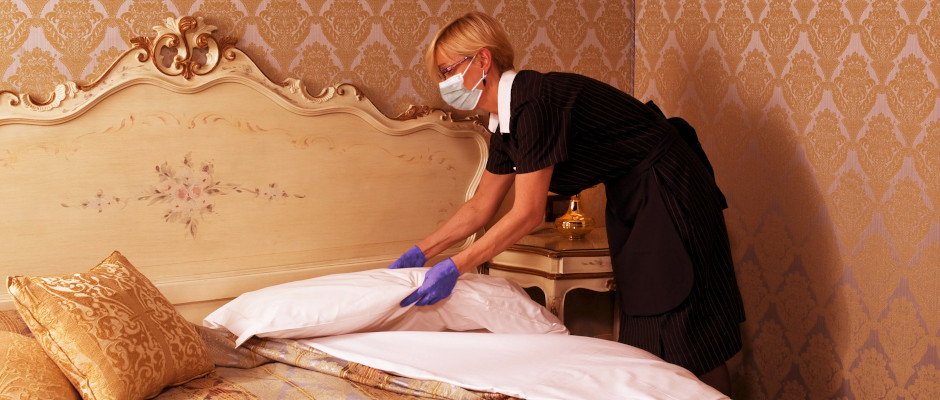 Health and Safety
For your health and safety, our Company applies the provisions of the World Health Organization for the prevention of the Sars virus Cov- 2
Our Staff is fully trained in the use of all personal protective equipment and checks carefully that the correct protocol is applied to ensure the safety of both customers and staff.
We carry out the sanitization of our rooms with an ozone machine and the use of alcohol-based products higher than 70%, in particular the Medical Surgical unit no. 19186 of the Ministry of Health.
The Markas Company, in charge for room cleaning, provides the following certifications:
-          ISO 9001
-          ISO 14001
-          ISO 45001
-          SA 8000
-          EMAS registration
-          UE Ecolabel products
-          Attestation Cradle to Cradle Certified Gold
-          AUDIT SEDEX – SMETA
Our common areas have been studied and organized to allow social distance of at least 1 mt.
We disinfect and sanitize all common areas and toilets according to the protocol.
Our Staff is glad to assist you and give you any support during your stay.
We wish you a pleasant stay at Hotel Carlton on the Grand Canal and in our beautiful city.