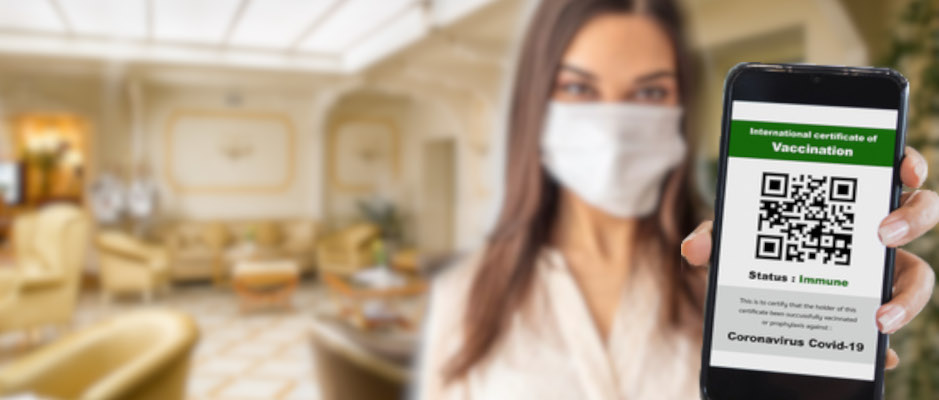 Coronavirus Emergency – What do you need to access the Hotel?
From 1 April 2022, the Green Pass is NOT required to stay at our hotel
From April 1st, the Green Pass will no longer be required to access our hotel.
You can sleep in our hotel and have dinner in our restaurant without vaccine, tampon or certificate of recovery.
From April 1st, the Green Pass will no longer be needed if you sit among the outdoor tables of our Carlton Café bar or on the Top of the Carlton Sky Lounge & Restaurant terrace. If you are not a guest of our hotel and you want to have a coffee, lunch or dinner INDOOR you will need to bring with you, until April 30, the BASIC GREEN PASS, obtained with the vaccine, the recovery from Covid or a negative swab.
However, if you want to organize a birthday, graduation or wedding party, then the guests must have the Super Green Pass (obtained with the vaccine or the recovery from Covid ), as well as in case you have to attend a convention or congress organized in our hotel.
The use of masks indoors is still mandatory.
From 1 April, the obligation to have a Super Green Pass for boarding Vaporettos also expires. However, it is mandatory to wear the Ffp2 mask.
There is also no need to show the Green Pass  to enter shops and shopping centres, as well as to access museums.