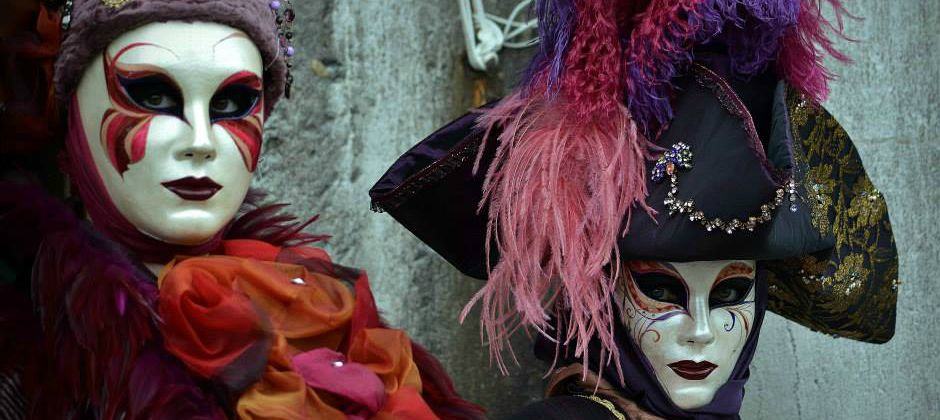 Carnival in Venice Package
Carnival in Venice Package offers a unique opportunity to enjoy all the magic of the famous Carnival of Venice!
CARNIVAL IN VENICE PACKAGE
Enjoy the magical nights of the Carnival 2018
at the Hotel Carlton on the Grand Canal!
This year we propose four different Carnival Parties with three different themes that will feature prominent characters of Venetian history and its myth.
Packages are for a one night stay or a two night stay, but if you wish to spend more nights in Venice, please contact us at: info@carltongrandcanal.com
 
Each package includes:
Two or one night in a Classic double room and buffet breakfast,
Carnival Party for two people including Aperitif and Served Dinner (4 courses, water, wine), Entertainment with Animators, Dancers, Musicians, DJ- set and Dances until late
VIP treatment in your room
Free upgrade to Superior Double Room (upon availability).
Conditions:
Tourist tax not included.
Check out the best price now!

CARNIVAL IN VENICE – COSTUME PARTY ON 3RD FEBRUARY 2018 -2 nights
CARNIVAL IN VENICE – COSTUME PARTY ON 3RD FEBRUARY 2018 – 1 night

CARNIVAL IN VENICE – COSTUME PARTY ON 10TH FEBRUARY 2018 – 2 nights
CARNIVAL IN VENICE – COSTUME PARTY ON 10TH FEBRUARY 2018 – 1 night

CARNIVAL IN VENICE – COSTUME PARTY ON 11TH FEBRUARY 2018 – 2 nights
CARNIVAL IN VENICE – COSTUME PARTY ON 11TH FEBRUARY 2018 – 1 night
Salva
Salva